Well Spring has come and gone
By Holly - 3/22/2011 10:28:00 PM
At least that's the way it's looking outside. Slowly getting warmer, rain instead of snow, sunshine, etc.
But the snow came back :(
Zoe and I spent the day inside staying warm and playing, but around dinner time I was running out of things to entertain her with, which leads up to, the homemade pool :)
I bought her a new bathing suit a few weeks ago when they were on sale at target and this was a perfect opportunity to try it out!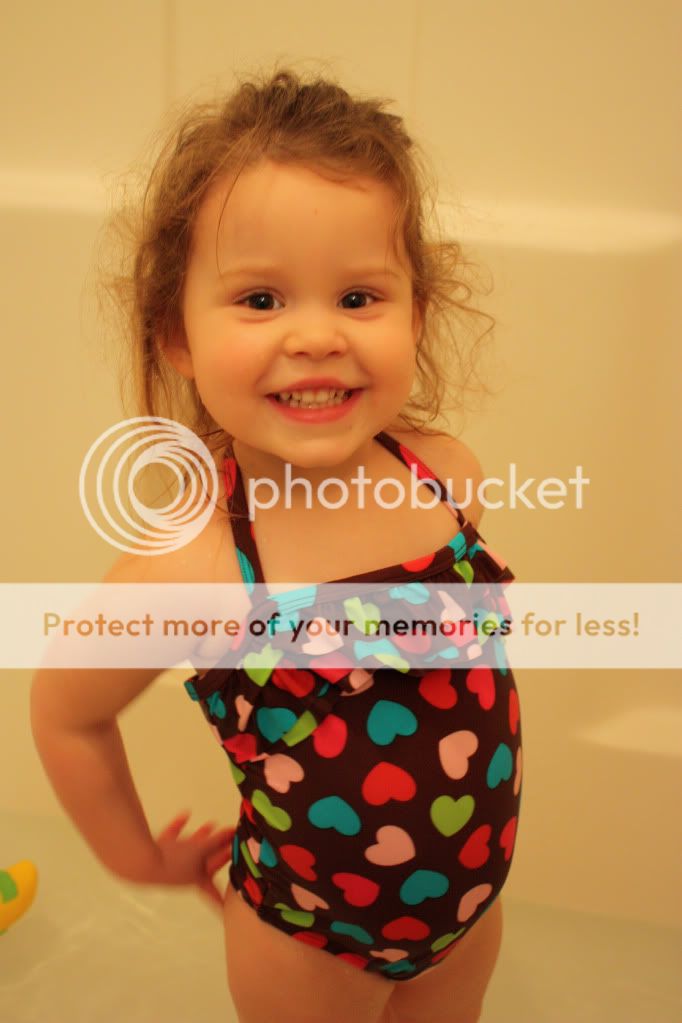 She was so funny. Talking about being at the beach and pool. The sharks in the water.
This one, she said, "I'm just going to sit and relax." Seriously! I love her little personality.
No new pages to share just yet.
I'll have some Polka Dot Whimsy March pages and April sneaks up this weekend hopefully, just waiting on a box of goodies :)
XOXO,
Holly & Co.